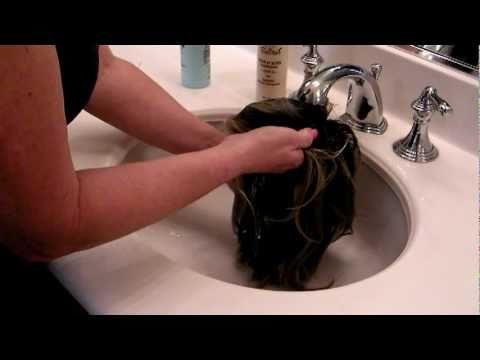 5 Effective Tips to Keep Your Wig Clean
Wigs are worn for different reasons, such as covering bad days, mixing styles and concealing hair loss. But if the major steps are not taken to keep the wig clean and tidy, it will soon begin to give the impression that everything is in order. Here are some tips to keep the wig clean and healthy:
Cold water wash
When it comes to shampooing the wig, it is best to finish the rinsing process by using cold water to reduce the build-up of frizz and increase shine. The wig should be washed with the water flowing from the root to tip. Make sure the shampoo is completely removed from the wig to prevent it looking matted down and greasy.
Regular shampooing
Wigs are made from actual human hair, synthetic, or even a combination of both of the two. Most of the store-bought shampoos are okay to use on the synthetic based wigs. However, there needs to be more care involved when planning to wash the human hair wig. It is best to avoid applying any of the shampoos that contain phosphates or sulfates. These ingredients can have a negative impact on a wig and leave it looking quite frizzy and dull.
Brush daily
Wigs are similar to real hair and can benefit from a regular brushing session to help remove knots and tangles. But to avoid causing damage to the wig, it is practical to use the proper type of brush. The right brush will be gentle on the wig and minimize the risk of causing damage. The preferred brush will have the flexible, thin bristles that eliminate most breaking, pulling or tearing.
Use conditioning sprays
Proper conditioning of the wig is a must-do process to keep it looking clean and healthy. If you don't have the time to complete an appropriate session of conditioning at home, the sprays are a useful alternative for someone often on the go. For those that regularly travel, conditioning mist can be applied to lengthen the time between shampooing, but after a while, a proper shampoo will be necessary.
Leave to dry
After a wash, the wig should always be left to dry on an appropriate stand or rack fully. Leaving the wig to dry is essential to help maintain the quality and shape of the wig.
Also, with the synthetic wigs, it is essential to avoid using heat to speed up the drying time. Even a short burst of heat can lead to permanent damage to the fibers.